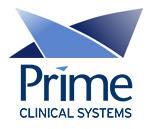 www.primeclinical.com
Definition of "Referring Physician"

01-31-2012
Thanks to Michele Kelly @ CA Medical Assoc. and Pat Board @ SB Cardio for the following information.

"Referring Physician" (Box 17 of the HCFA) should ALSO be called the "Ordering Physician". In other words, "Referring/Ordering Physician" is the Physician that establishes Medical Necessity. Therefore, when billing for a clinic or your own physician-directed diagnostic studies, labs, and procedures, it is the "ordering" physician that goes in Box 17. The ordering physician could also be the billing or treating physician. In short, a "referral" is NOT necessarily an outside physician who sent the patient for treatment, although it could be.