1ST VOICE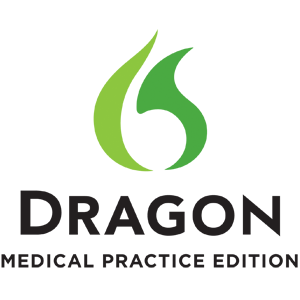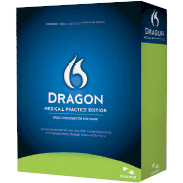 1st Voice is a certified dealer for Dragon Medical Practice Edition® with over 15 years of experience. 1st Voice offers preferred pricing to Prime Clinical System's customers along with a variety training packages.
Take a quick tour of how efficiently Dragon works with Patient Chart Manager
Contact:
David Schorr
Phone: 650-747-0275
Email: mail@1stvoice.com
Ability

Guided by a mission to help, ABILITY, an Inovalon company, is a leading information technology company helping healthcare providers and payers simplify administrative and clinical complexity by enabling data-driven improvements in healthcare.  Through specialized, easy-to-use applications and data analytics that work together, customers of all types and sizes across the continuum of care – rely on ABILITY to help optimize reimbursement, care quality and staffing.
Benchmarking Group International

Benchmarking Group International can help y our organization in managing your patients' experience. MyQuickFeedbackTM conveniently captures your patients' feedback at all "touch-points" between them and your services or products. PatientAngleTM delivers the feedback to the appropriate staff and managers in real time so they can address comments expeditiously. Our solutions can be implemented in your practice quickly and cost-effectively. We are proud that Prime Clinical Services is using our services, and offer a no-cost, no-commitment subscription for a month to all Prime clients. For more information, please visit our website: http://BenchGroupInt.com for more information.
Diagnostics Group Midmark
Midmark®Diagnostics Group is a leading medical technology innovator that offers digital diagnostic medical devices through its IQmark™ product line. The Midmark EKG medical devices are integrated to the Patient Chart Manager EMR-EHR from Prime Clinical Systems.
Curogram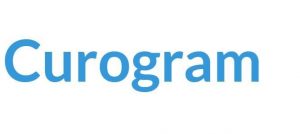 Curogram is a leading HIPAA-compliant texting platform that helps optimize the front desk of medical offices with 2-way texting, AI-enabled automated reminders, automated online patient reviews, electronic patient forms, and online appointment booking.
Curogram's integration with OnStaff allows an office to get started in as little as 72 hrs. Curogram clients are reducing phone calls by as much as 50%, reducing n-shows by as much as 75%, and getting new 5-star online reviews every month.
Trizetto Provider Solutions, A Cognizant Company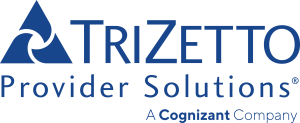 Save time, eliminate paperwork and increase revenue.
The industry-leading products and solutions offered by TriZetto Provider Solutions, a Cognizant Company, provide comprehensive revenue cycle management services designed to improve practices. Our range of services is designed to help you handle transactions with the greatest possible efficiency. When partnered with Prime Clinical Solutions, TriZetto Provider Solutions capabilities are unparalleled. Our combined solutions allow for eligibility verification, identifying claim errors, obtaining claim status and receiving payment information seamlessly within the Prime Clinical Solutions' system.
Our unmatched global reach, expertise and customer support is dedicated to helping our clients focus on what matters the most – their patients. For more information visit: www.trizettoprovider.com/primeclinicalsolutions
Optum

Optum is a leader in financial performance services and solutions, including claims management and clearinghouse capabilities. In the new era of Electronic Data Interchange (EDI), Optum is a trusted partner with provider, payer, and connectivity expertise along with industry leading technology to help simplify administrative and clinical challenges. For more information visit www.optum.com.
Contact:
Jeron Gilbert 801-982-3033
Welch Allyn, Inc.
Prime Clinical Systems is pleased to announce a partnership with Welch
Allyn, a leading manufacturer of frontline medical products and solutions,
to bring you an innovative way to electronically capture patient vital
signs data while improving productivity and lowering costs.
This powerful connectivity option interfaces Prime's Patient Chart Manager EMR-EHR with the Welch Allyn Atlas Monitor™ device to create an efficient, reliable method for facilities such as Recovery Room, GI Procedure rooms, etc. to enter patient vitals into the PCM software–saving valuable staff time and eliminating manual entry risks.