1ST VOICE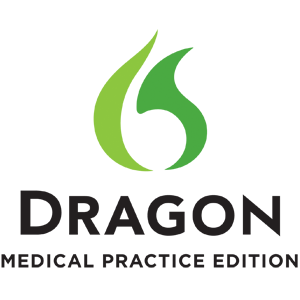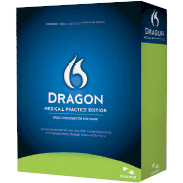 1st Voice is a certified dealer for Dragon Medical Practice Edition® with over 15 years of experience. 1st Voice offers preferred pricing to Prime Clinical System's customers along with a variety training packages.
Take a quick tour of how efficiently Dragon works with Patient Chart Manager
Contact:
David Schorr
Phone: 650-747-0275
Email: mail@1stvoice.com
Benchmarking Group International

Benchmarking Group International can help y our organization in managing your patients' experience. MyQuickFeedbackTM conveniently captures your patients' feedback at all "touch-points" between them and your services or products. PatientAngleTM delivers the feedback to the appropriate staff and managers in real time so they can address comments expeditiously. Our solutions can be implemented in your practice quickly and cost-effectively. We are proud that Prime Clinical Services is using our services, and offer a no-cost, no-commitment subscription for a month to all Prime clients. For more information, please visit our website: http://BenchGroupInt.com for more information.
CallMyDoc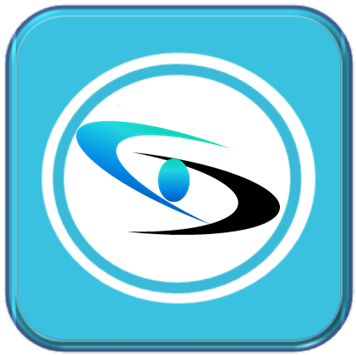 CallMyDoc is the first certified third party solution for Prime Clinical System's customers. It replaces all after hours calling or doctor paging or out of office calling solutions for our doctor providers. It allows the doctor provider to see the reason for the patient call as well as a summary of the patient chart, and to respond to the patient in a variety of appropriate ways which reduces the burden on the doctor and delights the patient. It records the entire doctor/patient interaction for clear communications as well as for billing of the calls.
Take a quick tour of how CallMyDoc works with Patient Chart Manager: www.callmydoc.com
Contact: Carl Silva
Phone: 858-703-7309
Email: csilva@sphinxmedtech.com
DataBill
DataBill specializes in outsourcing customized printing and mailing solutions. Their primary focus is critical mail (invoices, statements, past due notices, collections letters and other time sensitive material) in the medical community. Additionally DataBill provides a full range of electronic payment presentment options.
From its inception in January 1999 DataBill has become one the fastest growing outsourcing companies in the U.S. With multiple production and data center facilities DataBill currently mails millions of pieces per month for over 500 clients coast to coast.
Contact:
23620 N 20th Dr., Ste. 2
Phoenix AZ 85085-0621
Phone: 888.638.1002
By Fax: 602.415.1255
By Email: sales@databill.com
De Lage Landen
De Lage Landen's Healthcare Finance business unit is the largest provider of third-party Healthcare financing in the world.  Our knowledge of the marketplace allows us to offer our customers the best solutions for cash flow issues, credit line dependence and equipment replacement.  We offer a wide rage of leasing and financing programs designed to meet your needs.  Some of our most popular programs include: deferred payments, step payments, capital leases and operating lease.   Give us a call so we can customize a financing plan for you.
Contact:
Robin Corney-Horst
Phone: 760-295-2134
Email: rcorneyhorst@leasedirect.com
Diagnostics Group Midmark
Midmark®Diagnostics Group is a leading medical technology innovator that offers digital diagnostic medical devices through its IQmark™ product line. The Midmark EKG medical devices are integrated to the Patient Chart Manager EMR-EHR from Prime Clinical Systems.
Gateway

More than 180,000 providers trust Gateway EDI's advanced claims processing solutions and proactive service team to simplify revenue management. We help practices maximize revenue by securing accurate reimbursements, decreasing claims rejections and improving payment turnaround times.
We bring strong relationships to the table, resulting in healthier revenue for our providers. With more than 3,000 payer connections, we take care of payer enrollment and quickly resolve claims issues. Our integration with PrimeClinical means our tools easily fit into an office's existing workflow. Our highly-trained team members identify and fix claims issues before they can impact a practice.
Our solutions include electronic claims processing, real-time eligibility verification, point-and-click access to identify and recover missing revenue, automated secondary claims and electronic remittance advice and tools that ease patient payment collection. For more information on Gateway EDI, a wholly-owned subsidiary of TriZetto, visit www.gatewayedi.com.
Optum

Optum is a leader in financial performance services and solutions, including claims management and clearinghouse capabilities. In the new era of Electronic Data Interchange (EDI), Optum is a trusted partner with provider, payer, and connectivity expertise along with industry leading technology to help simplify administrative and clinical challenges. For more information visit www.optum.com.
Contact:
Jeron Gilbert 801-982-3033
Welch Allyn, Inc.
Prime Clinical Systems is pleased to announce a partnership with Welch
Allyn, a leading manufacturer of frontline medical products and solutions,
to bring you an innovative way to electronically capture patient vital
signs data while improving productivity and lowering costs.
This powerful connectivity option interfaces Prime's Patient Chart Manager EMR-EHR with the Welch Allyn Atlas Monitor™ device to create an efficient, reliable method for facilities such as Recovery Room, GI Procedure rooms, etc. to enter patient vitals into the PCM software–saving valuable staff time and eliminating manual entry risks.
ZirMed

We're ZirMed, one of the nation's leading providers of healthcare revenue technology and information solutions. Serving 115,000 healthcare providers across all care settings, we are a nationally recognized leader in understanding the flow of money and information in healthcare. Offering eligibility verification, claims management, patient payment estimation, patient payment processing, online bill pay, online and offline statement delivery, innovative lockbox services, analytics, coding compliance and more, our solutions simplify the complexities of payments for providers and patients. We solve many problems with one simple solution – and one great relationship. www.zirmed.com