Family Practice EHR Software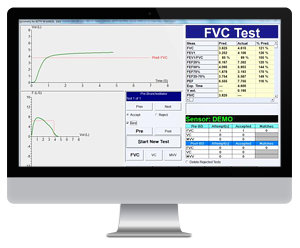 Prime Clinical provides healthcare professionals with the tools they need to manage their medical organizations more efficiently. Our fully-certified Family Practice electronic health records software allows physicians to provide better and more efficient care to patients by enhancing diagnostic accuracy through clinical decision support technology. Meanwhile, tools like intra-office messaging and task management help improve productivity and efficiency organization-wide.
EHR Benefits
Choose from our library of family practice EHR templates or create custom templates and forms of your own.
Track and see trends on important data, including vital signs, BMI, lipids, coagulation parameters, lab values, and more.
Use voice recognition to document within templates and forms.
Draw or hand-write on any document, template or chart note.
Receive lab data automatically within the patient's chart via an HL7 interface.
Integrate digital data from ECG, Holter and Spirometry devices directly into patients' charts.
Share selected data with patients through the Patient Portal.
Built-in interface with Labs (HL7)
Patient Portal for the whole Family
Family Practice Template Library
ERX
Customized Documentation Procedures for Patient encounters
Immunization Registry Transmission

*Additional costs may apply for some of the features mentioned above
Our EHR for Family Practices integrates seamlessly with our ICD-10 ready Practice Management software and Patient Portal, making it the ideal solution for organizations looking to grow their revenue and increase patient engagement. "The most important thing is that the support staff is always knowledgeable, sympathetic and helpful. Prime Clinical EHR is not a static object, but can be molded to fit your daily needs. It can be as sophisticated as you require it to be." –Gretchen Graves, M.D. Request A Free Demo
Physicians nationwide recommend our Family Practice EHR
At Prime Clinical, we are extremely dedicated to helping healthcare organizations have the best experience possible with our EHR. Treating our clients well comes easy to us – and we pride ourselves on providing top-quality customer service and support each and every day. It's one of the reasons providers trust our brand and recommend our EHR for Family Practices to other physicians. We also work hard to continuously improve our product so that our EHR remains practical, easy to use, and up-to-date. Ready to get started? Call 877-444-1156 or contact us online today!